Lloyds Bank
1 Pride Hill, Shrewsbury, SY1 1DG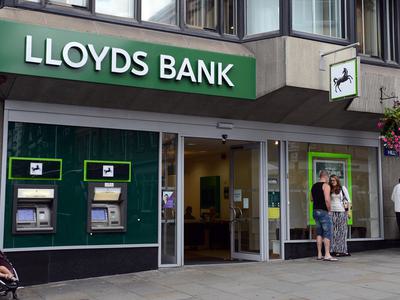 Information
Lloyds is one of the UK's biggest banks and part of the country's biggest financial services group.
Lloyds is dedicated to the needs of people and businesses around Britain, helping customers get to where they want to be in life by providing expert relationship banking.
The company is there to help each customer with everything from making a house a home to turning a great idea into a business, from protecting their family to planning for whatever the future may hold.
Opening times
Monday

09:00 - 17:00

Tuesday

09:00 - 17:00

Wednesday

09:00 - 17:00

Thursday

09:00 - 17:00

Friday

09:00 - 17:00

Saturday

09:00 - 15:00

Sunday

Closed