The Three Fishes
4 Fish Street, Shrewsbury, SY1 1UR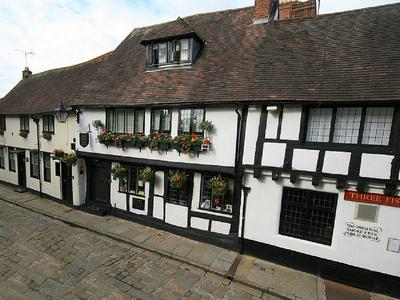 Information
The Three Fishes is a CAMRA-approved pub with a cosy, friendly atmosphere, which provides a warm welcome to anybody.
The timber building, dating from the 16th century, has great character and charm. The Three Fishes offers a fantastic selection of traditional, home-cooked foods, real ales and fine wines.
The friendly team of bar staff serve an excellent range of traditional ales, each with its own character and blend. The Three Fishes has established a reputation for offering authentic real ales at affordable prices. The pub also has guest ales and a wide range of favourite beers.