Watson & Thornton
27-28 Mardol, Shrewsbury, SY1 1PU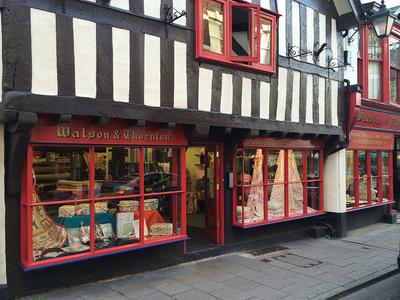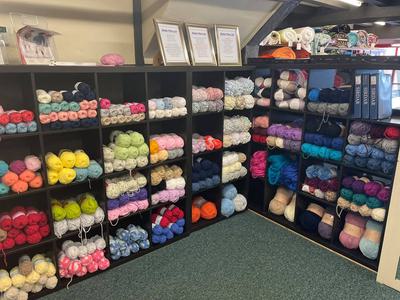 Information
Started after the second world war by Bill Thornton, the present owner's father, trading at Wellington market, the business grew steadily over the years, enveloping Shrewsbury, Ellesmere Port, Crewe, Runcorn, Oswestry, Congleton and others. The business was taken over by Colin Thornton in 1968. In 2006, Colin and Caroline's daughter, Pascale, started working in the family business introducing youthful endeavour and enthusiasm which has allowed Colin and Caroline to take a 'back seat' role. Since 2008 Pascale and her partner Ben have evolved the company to its current level.
Established for over 50 years, we have solely traded from our Shrewsbury shop for the past 40 years. Spread over two floors consisting of 10,000 square feet of retail space, we specialise in Bridal, Evening, Fashion, Craft, Knitting and Furnishing fabrics. We pride ourselves on the vast choice and variety of fabrics in all our departments. Although our preference is for quality fabrics, we also stock clearance lines and remnants.
Add to this, an extremely well-stocked haberdashery department including knitting yarns and accessories, plus everything administered by friendly, knowledgeable staff, a visit to Watson & Thornton is destined to become a rewarding pleasure in our "Aladdin's Cave"
There is on-street parking, we also have wheelchair access in and around our shop.
Opening times
Monday

10:00 - 16:00

Tuesday

10:00 - 16:00

Wednesday

10:00 - 16:00

Thursday

10:00 - 16:00

Friday

10:00 - 16:00

Saturday

10:00 - 16:00

Sunday

Closed