Posted 24 Mar 2023
Shrewsbury: The Shropshire town with time warp streets that deserved the spotlight
Last year film crews descended on Shrewsbury for Steven Knight's adaption of Great Expectation. The i Paper follows in their footsteps to discover Shrewsbury, a town worthy of the spotlight.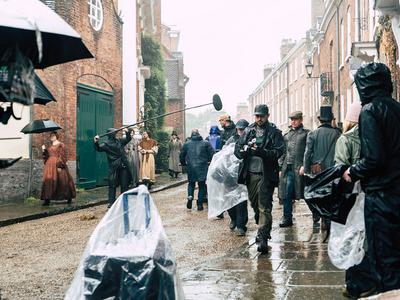 "Almost as soon as I arrived in Shrewsbury, I could see the appeal. The market town, which sits in a horseshoe of the River Severn, is a beauty. As I walked through its cobbled passageways, along its remarkable streets and past its wonky, timber-frame buildings, I understood why it was chosen as a stand-in for 18th-century London in the new BBC version of the Charles Dickens classic.
Shrewsbury is packed with interesting places to eat, drink and browse. The street of Wyle Cop has the UK's longest uninterrupted stretch of independent shops, while the lively Shrewsbury Market Hall was voted the UK's favourite this year – the second time it triumphed in the annual Great British Market Awards. Among its highlights is Thai café The House of Yum, which serves a particularly tasty monkfish panang.

On Milk Street, Csons offers Mediterranean and Middle Eastern dishes made from locally sourced ingredients (the Lemon Yum is a highlight for pudding).

The food scene is thriving, but the town nurtures other attractions – from themed trails (Shrewsbury Arts Trail runs July–August and Shrewsbeer tours launch on 30 April) to a clutch of festivals, including wellness, folk, flower, comedy and cocktail, as well as food. History always complements creativity in Shrewsbury."