Posted 20 Feb 2020
Tops sights to see in Shrewsbury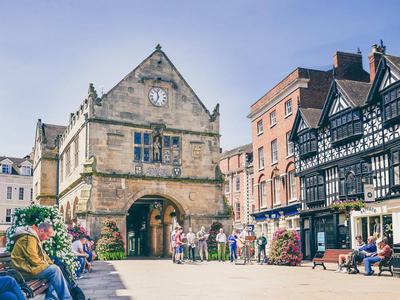 The Square Plays host to monthly Farmers Markets and Made in Shropshire Fairs.
Shrewsbury Castle is home to spectacular collections of pictures, weapons, uniforms and other memorabilia from the 1700's to the present day, found in the The Soldiers of Shropshire Museum inside the castle.
Shrewsbury Museum and Art Gallery Look out for temporary exhibitions by cutting edge artists, Roman artefacts, many discovered at nearby Wroxeter, and work inspired by Charles Darwin who was born in the town. The Shrewsbury Museum and Art Gallery also has a permanant exhibition of pre-history and a roman gallery.
The Bellstone across the road from Shrewsbury Market Hall to the entrance of Morris Hall (marked by a pair of black, iron gates) and discover a large granite boulder set within a small courtyard. Known as the Bellstone, this remnant from the last Ice Age was Darwin's first introduction to the science of geology.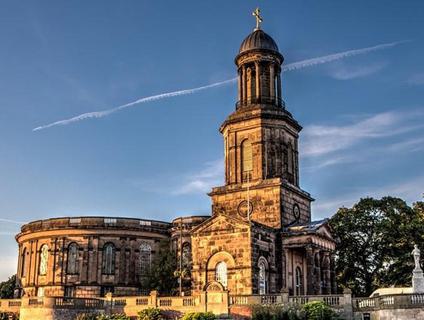 St Chads Church designed by George Stuart (who also designed nearby Attingham Park) is where Charles Darwin was christened in 1809 and where lies the grave of Ebenezer Scrooge - a prop left over from the filming of 'A Christmas Carol'.

In the depths of Shrewsbury's quirky streets, Tudor craftsmen carved rebellious characters in the walls of the half-timbered mansions - a tradition that is still alive and well. In fact, if you look closely at some of the buildings on the High Street today, you can spot Margaret Thatcher, Michael Heseltine or even Mick Jagger staring back at you.