Posted 15 Jul 2023
Weekly events and groups in Shrewsbury
Whether you're looking to meet new people, indulge in a favourite hobby, or try something new, you're sure to find a group or class in Shrewsbury that ticks your boxes.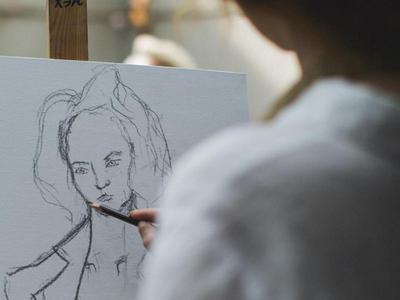 Monday
The Mere Singers at The Hive. Meeting every Monday at 7.30pm during term time, the group is a mixed-voice adult choir singing original and traditional acapella songs that are uplifting and engaging.

Craft and Hobby social at Nerdy.
Tuesday
Concerts in the Round at St Chad's Church. A series of free lunchtime concerts. Concerts start at 12.30pm and last around 40 minutes.
Arts and Crafts at The Gateway. Relax and have fun as you complete your projects and experiment with new techniques. No previous experience is needed and all materials are provided. Booking essential. 1pm-3pm. 18+
Youth Cafe at The Hive. Meeting every Tuesday at 4pm during term time, Young Shrewsbury's Youth Cafe focuses on providing a safe place where young people can meet and share in creative activities including music, drama and films. Suitable for ages 11 - 16 years.
Life Drawing at The Hive. All levels are welcome to drop in on these informal sessions. Different model weekly and occasional special events. 7pm-9pm.
Jam Night at Albert's Shed, begins with open mic slots and gradually becomes one big jam session.

Board Game Roulette social at Nerdy.
Wednesday
Men Walking and Talking, a safe space for men to chat, open up and tackle the stigma around men's mental health. Meet at The Quarry Gates at 7pm.
Songwriter's Showcase at Albert's Shed. Praised by the BBC for the quality of musicianship, every week we host three original acts from across the region. Followed by the hugely popular Indie Disco.

Open Mic Night at The Bull Inn. Showcase your talent at this weekly open mic night, and enjoy a free drink for every performer. 8pm - 11pm.
Albert's Songwriters Showcase at Albert & Co Frankville. Expect to see some amazingly creative musicians delivering stellar performances. Weekly from 8.30pm
Board Game social at Nerdy.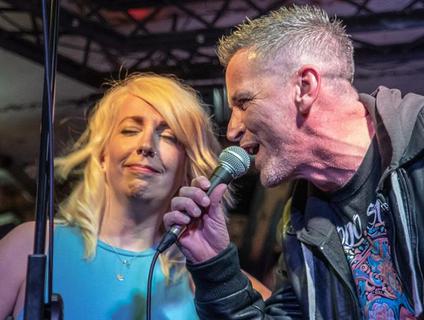 Thursday
Shropshire Youth Theatre (seniors) at The Hive. Shropshire's only youth theatre group focusing on drama. Opportunities for students to work in acting, costume, stage management, design and marketing. Meets 7pm-9.30pm during term time only.
Thursday Blues at Oil. A weekly basement blues jam at OIL, hosted by our own in-house, seasoned musicians. All levels welcome, BYO instruments and join in from 8pm.

Salsa Thursdays at The Old Post Office. No partner, no booking no shoes - just turn up and dance! Absolute beginners are welcome, with 4 levels of classes and 2 socials throughout the evening.
Thursday Karaoke Night at Albert's Shed. There's nothing quite like getting on the Shed stage, literally in the spotlight and belting out an epic number.
Quiz Night at Nerdy. Our illustrious larger than life host, Big Gay Dan is always on hand to challenge your knowledge at our quiz. This event takes over the whole shop and places cannot be booked in advance. Teams of up to 5 players - £13 per player.
Friday
Buzz Beats at The Hive. Set your child off on a creative, music filled journey in this great weekly workshop. Bang, crash and chime to create beautiful music. Fun for little ones and grown ups alike. Booking essential as group sizes of limited numbers.

Ready Player 2 (date night) at Nerdy.
Saturday
Shropshire Youth Theatre (beginners and juniors) at The Hive. Shropshire's only youth theatre group focusing on drama. Opportunities for students to work in acting, costume, stage management, design and marketing. Meets 8.30am-10.45am ages 6-8, and 11am-1pm ages 9-12 during term time only.
Saturday Nite Live at Oil. A weekly showcase of national and local talent. Covering all genres, from swing to soul, rock to rap. Always live, always inclusive, always free.
Parkrun in The Quarry. A free, weekly 5km walk/jog/run beginning at 9am. Open to all ages and abilities. Meet at the bandstand in The Quarry.

Shrewsbury Urban Sketchers meets on the 3rd Saturday of the month to sketch around Shrewsbury. A mix of skills and abilities, open to all.
D&D night at Nerdy. Ever wanted to learn to play Dungeons & Dragons? This is your chance! With friendly Dungeon Masters running beginner-friendly one-shot games with absolutely everything provided. Booking is absolutely essential for this event.
Sunday
Junior Parkrun in The Quarry. A free, weekly of 2k walk/jog/run for children aged 4 - 14.
---
Original Shrewsbury is run on behalf of Shrewsbury BID and its members, it is therefore not a complete representation of all businesses operating within Shrewsbury.
Not all businesses can be included in every feature, however if you believe you should have been included please contact content@originalshrewsbury.co.uk
If you would like your business to be involved with the Original Shrewsbury platform you can read more about voluntary membership here.