Hidden Hearing
24 Shoplatch, Shrewsbury, SY1 1HS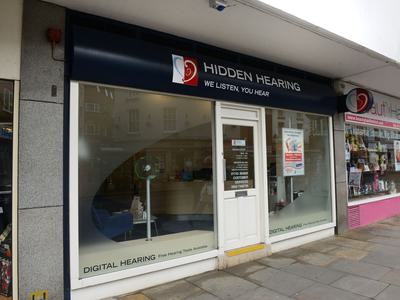 Information
Hearing tests and hearing aids available at our Hidden Hearing clinic in Shrewsbury.
It's so important to have your hearing checked regularly, especially the older you get. Hearing loss can creep up on you. It can be so gradual that it's not always easy to recognise or even accept. So if you're worried about your hearing in any way, the best thing to do is to book a free hearing test.
If you've never had a hearing test before, don't worry – you can find out exactly what happens during a hearing test here
If you do suffer from hearing loss already, it's important to keep on top of any changes to your hearing. Even if you've come to see us before, we still recommend having a regular check-up, at least once a year.
Opening times
Monday

09:00 - 17:00

Tuesday

09:00 - 17:00

Wednesday

09:00 - 17:00

Thursday

09:00 - 17:00

Friday

09:00 - 17:00

Saturday

Closed

Sunday

Closed