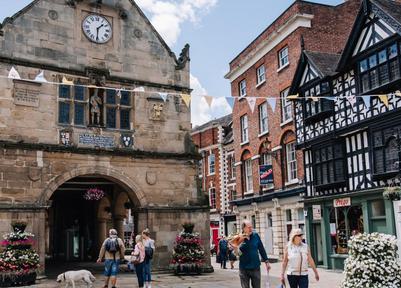 The Square, High Street & Milk Street
The Square lies at the heart of Shrewsbury's town centre, and is home to a jam-packed calendar of events and markets.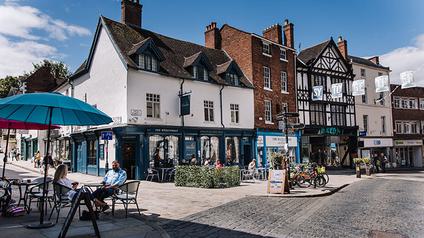 About The Square and surrounding areas
The Square is at the heart of Shrewsbury's town centre. Around its perimeter you can find an eclectic mix of independent and national eateries and retailers. From Italian and French cuisine to baby clothes and men's shoes – you can find it all in the Square!
Surrounding the Square you can find a warren of historic streets, each filled with a myriad of independents and national favourites. High Street is one of Shrewsbury's main shopping hubs, home to many of your favourite big names, and a host of independent retailers and eateries. Around the corner, Milk Street and Princess Street is a treasure trove of independent retailers and eateries.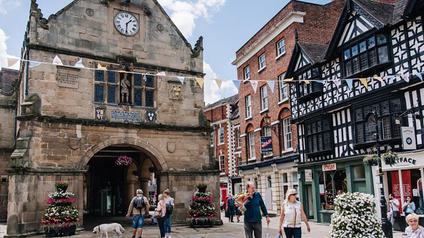 Notable history
Did you know as early as 1291, there was a pool or bog in the Square called the Bishop's Pool. According to tradition, this would be the ducking pool for 'nagging wives' and dishonest traders. The offender was tied to a chair called the cucking or ducking stool, exposed to public derision and then immersed in water. The husband had to foot the bill of one farthing for each immersion.