Plan your return trip to Shrewsbury
Once you've had a taste of Shrewsbury, you won't be able to stay away! Plan your return trip and discover endless independents, outstanding eateries, extraordinary events and over 1,000 years of history and heritage. We look forward to seeing you soon.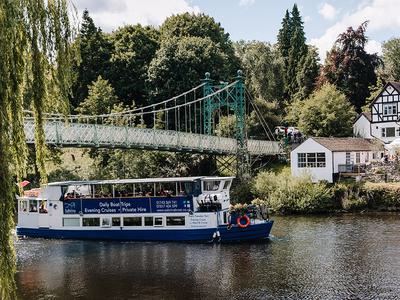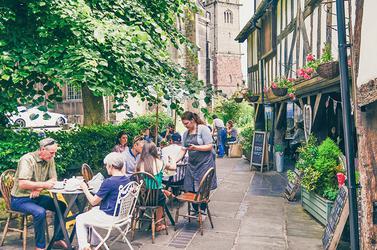 Foodie Shrewsbury
Shrewsbury boasts a thriving eatery scene, and is renowned for its decadent dining options and flavourful local produce. From fine dining restaurants to traditional pubs and hand roasted coffee, you're spoilt for choice when visiting Shrewsbury.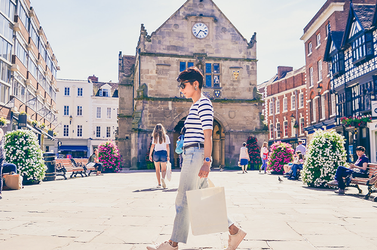 Shrewsbury shopping
When visiting Shrewsbury, a spot of retail therapy should always be on your to do list. Did you know that Shrewsbury's independents outnumber big chains by almost half? And the town is home to Wyle Cop, the longest run of uninterrupted independent businesses in the UK!
Fun for the whole family
Whether it's a day out with the family, rainy day entertainment or keeping the kids occupied during the school holidays, Shrewsbury has it all! From boat tours, to family-friendly eateries and escape rooms, there is something for the whole family.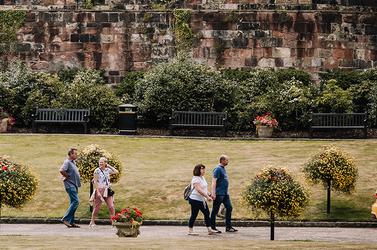 A town rich in history & heritage
Scooped in the loop of the Severn for over 1,000 years, Shrewsbury is oozing with history. From the red sandstone walls of Shrewsbury Castle, to Darwin's birthplace and over 600 listed buildings, there are trails and tours aplenty to help you discover Shrewsbury past.