Abbey Foregate
An eclectic leisure hotspot in the shadow of Shrewsbury's historic Abbey.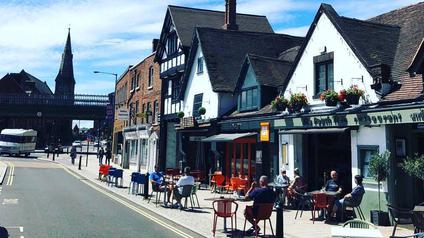 About Abbey Foregate
Located just outside the loop of the River Severn, Abbey Foregate is one of the gateways to Shrewsbury's town centre. The English Bridge straddles the waterway connecting the suburb to historic Wyle Cop and the town square beyond.
Today, Abbey Foregate is a bustling suburb, home to independent eateries, one of Shrewsbury's Park and Ride hubs, as well as acting as one of the town's educational centres; hosting the English Bridge campus of Shrewsbury Colleges Group and the Shropshire Wildlife Trust's Cut Visitor Centre.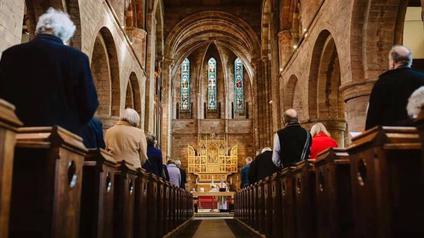 Notable history
Abbey Foregate has been nestled on the banks of the Severn since Saxon times, and at the time of the Norman Conquest it formed part of the manors of one of Shropshire's leading thegns, Siward. Shortly after the Conquest, it was acquired by Roger of Montgomery, Earl of Shrewsbury, who later went on to found Shrewsbury Abbey.
Dominating the local skyline, Shrewsbury Abbey was founded in 1083 as a Benedictine Monastery by Roger de Montgomery, on the site of an existing Saon church. After the dissolution of the monasteries in the reign of King Henry VIII the part of the Abbey building which survived continues as a Parish Church - as it is to this day.