Posted 07 Jul 2021
Homeware and interiors shopping in Shrewsbury
Whether you're planning for a complete interior redesign, a new pair of curtains, the perfect throw rug or looking to fill an empty spot on your wall, Shrewsbury's homeware and interiors retailers have got you covered.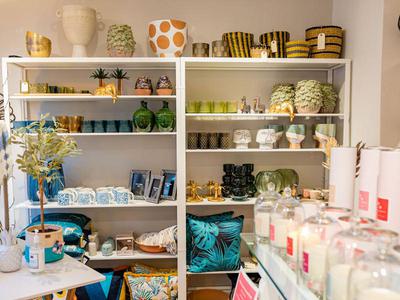 Homeware & Decor
Whatever your aesthic or needs, you'll find something to suit in Shrewsbury! Be it scandi chic, cottagecore, traditional, or Morrocan inspired you can find it at one of our wonderful retailers.
Hidden amonst the myriad of independent businesses in Shrewsbury's Market Hall and Parade Shops you can find an extensive selection of decor for your home. At The Market Hall's Mistilley you can find artisan earthenware, baskets, prints and more, whilst at The Cupboard and Market Cookshop you can find all those everyday items you need and those you never knew you needed. In The Parade Shops, Madam Llamas Flower Bar boasts an attractive selection of prints, soft furnishings and trinkets.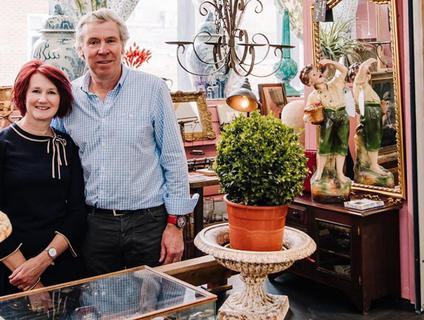 Art & Antiques
Soden Collection and Callaghans Fine Art are Shrewsbury's premier art dealers. Here you'll find everything from unique ceramics, contemporary sculpture and fine paintings, as well as big names such as Damien Hirst and Sir Terry Frost.
For locally made arts and crafts make sure to check out Shrewsbury Arts and Crafts and Number 61. Both full of Shropshire's finest artists and makers, you'll find an expansive collection of art, textiles, ceramics, home furnishings and more.
For antiques and pieces with history look no further than Shrewsbury's thriving antiques scene! Shrewsbury Antiques Centre is the largest antique retailer in town, with a huge selection from fine silver to furniture, clothes to coins and original art to ceramics. Shrewsbury's award-winning Market Hall also holds some hidden gems; Vintage 49a is a treasure trove of vintage homeware, soft furnishings, china and more, and Generations Antiques is full of quirky and unusual antiques and collectables.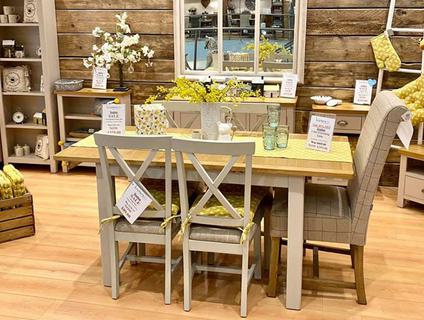 Large pieces
Whether it's for your kitchen, bathroom, bedroom or lounge, you can find the perfect piece of furniture in Shrewsbury.
Located in The Parade Shops, Chalk It Up upcycles unwanted, preloved furniture into new, unique pieces perfect for your home.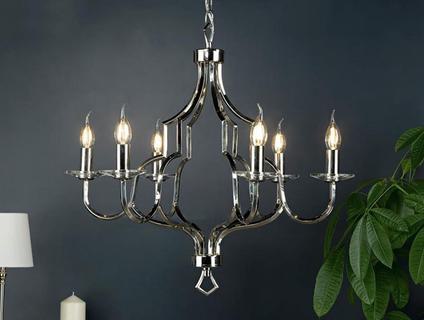 Lighting
Lighting is perhaps the most important thing in your home. But how do you chose the right type? Whether you're looking for task or accent lighting, chandeliers or spotlights, Shrewsbury's light specialists are on hand to help.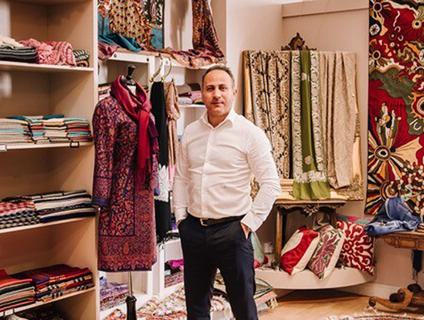 Soft furnishings
No home is complete without soft furnishings!
Shrewsbury's Abakhan offers bespoke, made to measure curtains, blinds, cushion covers, valances and more. Pop into the store to discuss fabrics, stylings and finishes for your free no-obligation quote.
With over 30 years of experience in the industry, Simon Boyd's in house team are highly skilled specialists in upholstery and soft furnishings. No job is too large or too small. From a simple machine-finished cushion cover to a fully hand sewn, hand-pleated designer drape they produce the most exquisite of items – to the most exacting of standards.
Shrewsbury's Heaven on Earth Imports is on hand for all your rug needs. Here you'll find Persian and Oriental rugs, as well as a selection from Afghanistan, Turkey and Pakistan. After something bespoke? Provide the team with your own design and they'll make it in any size.
Kashmir and Silk ethically sources its stunning collection of artisan homeware from family cooperatives in Kashmir. (pictured above)
Located in Shrewsbury's Market Hall, independent rug specialist Atlas Rugs is on hand to help you inject some colour into your home.

---
Original Shrewsbury is run on behalf of Shrewsbury BID and its members, it is therefore not a complete representation of all businesses operating within Shrewsbury.
Not all businesses can be included in every feature, however if you believe you should have been included please contact content@originalshrewsbury.co.uk
If you would like your business to be involved with the Original Shrewsbury platform you can read more about voluntary membership here.